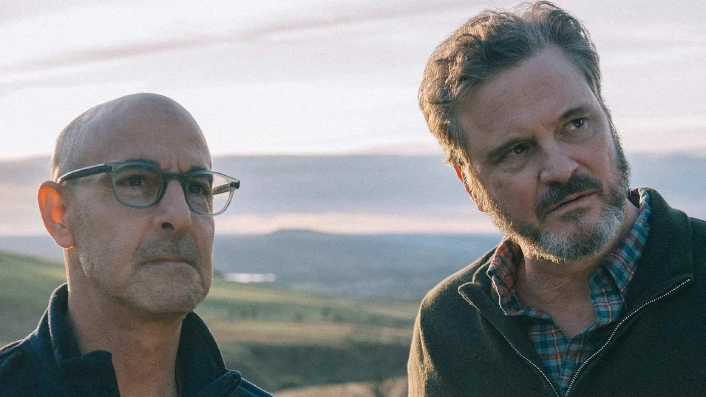 Review: Supernova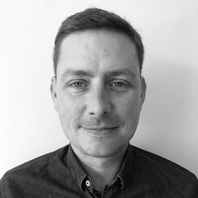 ---
Early-onset dementia means a couple's road trip may be their last in drama Supernova. Who wouldn't want to be riding along, ponders Matt Glasby, even as he considers some aspects of the film heavy-handed.
Writer/director Harry Macqueen's intimate British drama begins with what, in movie terms, must be considered a low-key premise, but from the depths of UK lockdown looks like lofty, LOTR-style fantasy.
Middle-aged couple Sam (Colin Firth), a musician, and Tusker (Stanley Tucci), a novelist, are pootling around the Lake District (think the South Island but 60 times smaller) in an inexpertly driven camper van. Tucci twinkles, Firth fusses, they bicker and hold hands while listening to David Bowie's Heroes. Frankly, who wouldn't want to be riding along?
Ostensibly they're off to see Sam's family, then to a small piano recital he's giving. But when Tusker wanders off from a rest-stop, we start to realise the significance of the journey and its symbolism. He has early-onset dementia, and this trip down memory lane may be his last. "I'm becoming a passenger," he tells Sam. "I'm not a passenger."
At a house party thrown by Sam's sister Lilly (Pippa Haywood), Tusker is unable to read his thank you speech, so Sam steps up instead. It's a bittersweet moment, the introvert stammering over the extrovert's carefully chosen words. Outside, Tusker, an amateur astronomer, explains to one of Sam's young relatives how the stars they're gazing at will run out of fuel then explode, showering the universe with matter that lives on in them—the supernova of the title.
Sign up for Flicks updates
Here as ever, Tucci is the most charming of performers. But something about the use of celestial metaphors and, more generally, the treatment of dementia seems heavy-handed. There's nothing wrong with wanting to make people cry, but calling down the stars while killing your leading man in awful increments are very blunt tools with which to do so, especially in a film so delicate, and you're left feeling as much manipulated as moved.