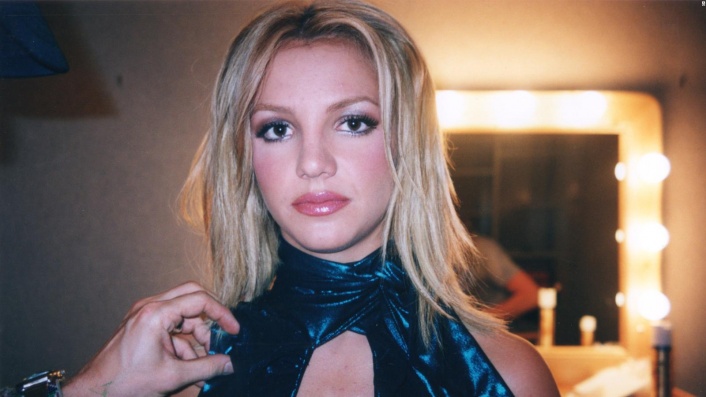 Review: Framing Britney Spears reframes the 'Toxic' singer's toxic tabloid treatment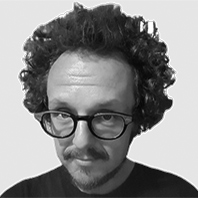 ---
Examining Britney Spears as a victim of sexist media, and a person unable to control her own fortune, Framing Britney Spears carries an important message about how narratives can and should be rewritten, says critic Luke Buckmaster.
Introductory moments of Framing Britney Spears suggest a story about fan-led rescue, almost a kind fan-led justice, born in an era of increasingly reconfigured relationships between content creators and consumers. Diehard appreciators of the superstar singer/songwriter, placards and megaphones in hand, take to the streets to protest the conservatorship that currently curtails her freedom, moving and chanting with the kind of gusto one associates with a climate rally or a Black Lives Matter protest.
But it doesn't take long before a different kind of framing challenges the narrative of Samantha Stark's 'made for TV' type documentary (as in: no frills, low budget, an unprepossessing style), involving the sexism that has characterized Spears' media narrative since a young age. Early footage shows the musician when she was 10, performing at a televised talent show in 1992, absolutely owning it, belting out The Judds' Love Can Build A Bridge with a voice, presence, gusto making clear her talent to all and sundry. This girl can sing; she can move; she has that difficult to define "it" factor.
And what does the grey-haired male compère, microphone in hand, say to her afterwards? "You have the most adorable pretty eyes. Do you have a boyfriend?"
This is only one early vision of sexist bottom-feeding press in a film containing many, including Australia's own Mike Munro, who says, to a now superstar adult Spears: "On the one hand you're a sweet, innocent, virginal type. On the other hand, you're a sexy vamp in underwear". The musician tries to deflect ("I wouldn't say in underwear!") but there's only so much an interviewee can do, short of that awkward maneuver whereby they attempt to walk off, only to rediscover that they're attached, catheter-like, to lapel mics and cables.
As if to make the point that these issues haven't gone away (since those dark and distant days of…2001) well-known Australian media personality Karl Stefanovic appears to introduce the version of the film available on Channel Nine's catch up service, 9Now. He says: "When the world first saw and heard Britney Spears, it was wow, not only was she as fresh and sweet as could be, her talent overflowed". Fresh and sweet? Geez Karl. She's not a piece of fruit.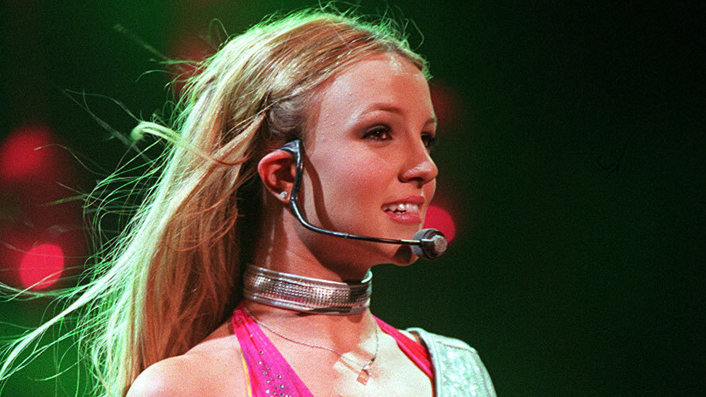 A boilerplate celebrity-on-the-rise chapter details the singer's ascent from a small town in the Bible Belt to an industry mover and shaker, delivering massively successful albums such as Oops!… I Did It Again and hit singles including Toxic, Criminal, and …Baby One More Time. Things become more interesting when Stark looks at the media feeding frenzy that created and gobbled up Spears' celebrity, including the role of tabloid press and paparazzi.
The engine of this film is the reframing process. None of it is exceptionally made, being flairless stylistically and rarely evoking a sense of immediacy (though those #FreeBrittany protests at the start come close). Access isn't great, but good enough to give it some journalistic cred, with talking heads including Spears' former assistant Felicia Culotta. She explains that "the one reason I agreed to do the interview is so we could remind people why they fell in love with her in the first place".
Fair enough, but the downfall trajectory is inevitably the bit that really gets people sitting up and taking notice—even in a film that cautions against crash-and-burn narratives. But by the time we see Spears with a shaved head, rampaging against a paparazzi's car by beating it with an umbrella, Stark has thoughtfully presented various prisms through which to view this—including the star's mental health and her fractious relationship with exploitative media.
The sexist nature of the coverage and narratives around Spears are core to the film, but another fascinating question, vaguely inferred but never directly posed, is whether classism has something to do with the way Spears was—is—treated. Would somebody like Paris Hilton have been treated the same way? No doubt the famous heiress has stories of sexism to recount herself, but it's difficult to believe family lineage, economic status, level of education etcetera aren't factors that inform and alter the dynamic.
Posing this question feeds into the spirit of the film. This is not a documentary that 'gets to the bottom' of anything, and the director does not have the hubris to pretend her perspective is the definitive one. Underneath it all is an interesting point about the rewriting of personal and cultural narratives. How they can be rewritten (if we choose to reconsider people or circumstances from a fresh perspective) and are rewritten, whether we like it or not. Through this process of constantly rewriting we arrive at, or at least pursue, a greater truth.
Parts of the second half of Framing Britney Spears have the bent of a detective story, those diehard fans mentioned at the beginning of this review examining Spears' social media content to investigate whether they may be cryptic cries for help—given she has no legal ability to control her life or her fortune. Very sad, for several reasons. The woman with that big, valley-filling voice now in a sense has no voice at all. The conversation about how and why this happened, and the path towards freedom and recompense, continues.