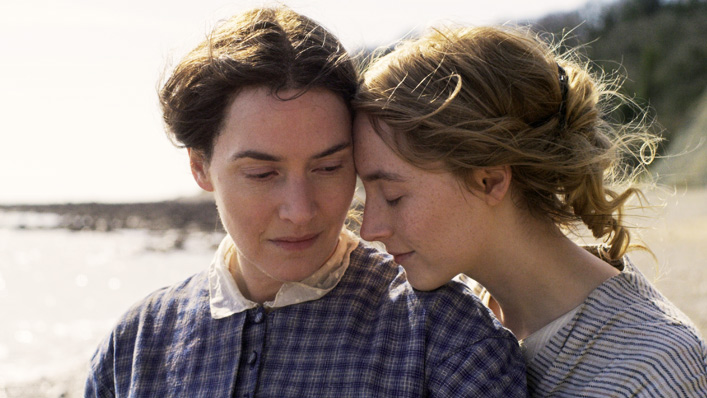 Review: Ammonite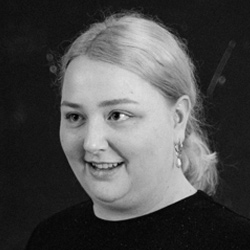 ---
Oscar-winner Kate Winslet and four-time Academy Award nominee Saoirse Ronan star in romantic drama Ammonite from award-winning writer-director Francis Lee (God's Own Country). Unfortunately, the attraction between the women never quite sells, writes Amanda Jane Robinson.
Ammonite charts the burgeoning relationship between a reticent paleontologist and an ailing geologist's wife.
The film begins with geologist Roderick Murchison (James McArdle) dumping his melancholic burden of a wife (Saoirse Ronan) onto Mary (Kate Winslet)—a reclusive paleontologist he insists he respects—for a spell of seaside convalescence, certain that the ocean air will do her some good. As he ventures off on an expedition, the two women are left to silently scour the rocky, grey shore, their curiosity about each other soon giving way to romance.
Based on truth in that both paleontologist Mary Anning and geologists Charlotte and Roderick Murchison were real people, the affair between the women is pure speculation set against the unyielding English coastline. Writer-director Francis Lee (God's Own Country) aptly blends fact and fiction to explore social restraints in nineteenth-century England, even if his portrayal of the era's gender inequality is a little too heavy-handed at times.
Class is cleverly considered throughout the film, Mary constantly collecting stones and shells not only in pursuit of her vocation but also to craft trinkets to sell to tourists in order to support herself and her mother. It's a film about work as much as it is about love. It is, after all, the promise of payment from Roderick that convinces Mary to take care of Charlotte in the first place. And it's Charlotte's usefulness in Mary's work, with the excavation of a heavy fossil Mary never would have been able to move alone, that clinches Mary's attraction to Charlotte. Prior to that, romance has seemed to Mary not an end to her loneliness but an unwelcome inconvenience, a distraction from her profession.
The attraction between the women, though, never quite sells. There's an alluring stillness to Winslet's Mary where Ronan's Charlotte wavers, frail and unmoored, and it makes sense that the union of these two presences would seduce. Yet in comparison to other recent sapphic period dramas such as Portrait of a Lady on Fire and The Favourite, there is a distinct lack of spark between Ammonite's leads. As opposed to its sex scenes, the film is at its most intimate when Mary takes care of an ill Charlotte in an almost maternal manner.
Despite its sparseness, Ammonite is a competent, quiet picture of connection between two women accustomed to isolation.