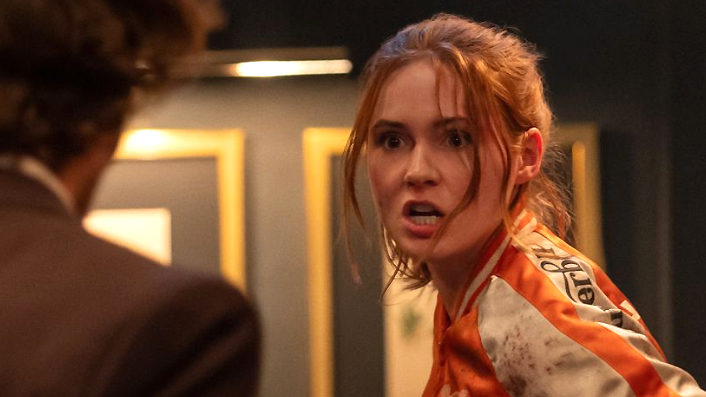 Gunpowder Milkshake is a stylish, brutal and fast-paced action pic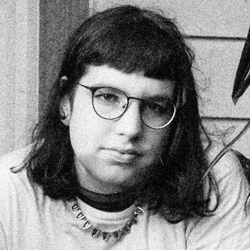 ---
Karen Gillan stars in Gunpowder Milkshake, a new action flick pitting a handful of female assassins against waves of vicious opponents. If you're the kind of person who wants to see a man get his head pulverised by a massive ceramic tooth, then this is your film, writes Amelia Berry.
Karen Gillan (Doctor Who, Jumanji: Welcome to the Jungle) stars as assassin Sam in Gunpowder Milkshake, the latest from Big Bad Wolves writer/director Navot Papushado. After saving a young girl's life puts her at odds with former employer 'The Firm', Eva must team up with her estranged mother Scarlet (Game of Thrones' Lena Headey) in order to survive and save the girl.
That's the premise, but it's also (no spoilers!) pretty much the entire plot of the film. Sure, there are a few other details along the way, but Gunpowder Milkshake is not a movie overly concerned with emotionally rich, intricately plotted storytelling. It's a movie that's concerned with shooting guys in the face, garrotting dudes with lengths of chain and stabbing men in an array of gruesome and surprising ways.
See also:
* Our interview with Karen Gillan, Carla Gugino and Navot Papushado
* Movies now playing in cinemas
* All new streaming movies & series
While it might not be very deep, Gunpowder Milkshake is at least canny enough to focus on making its surface level as stylish and appealing as possible. Visually, it takes something from just about every distinct cinematic stylist of recent memory, with Wes Anderson-esque symmetrical pastel shots (there's even cardigans and Barrymore collars!), cosying up next to scenes looking like something out of Sucker Punch. There's even something of the Wachowskis' Speed Racer (or maybe Dick Tracy) in the goofy and cartoonishly evil goons. But while the look might feel recycled, it's certainly striking, and does a lot to keep things interesting while we're waiting for the shooting to kick off again.
And the shooting is definitely worth waiting for. Aside from a few rough spots, all the action is beautifully choreographed, very creative and surprisingly graphic. If you wanna see a man get his teeth smashed in with a hammer and then dragged through a library, then this is your film. And 'man' there is important. The gender divide in this film is very firmly delineated—our heroes are women, our villains are men. Is Gunpowder Milkshake a feminist film? Well, it does namedrop Women Who Run With The Wolves. On the other hand, it certainly seems like the main reason behind having Karen Gillan stab a guy in the chest with a crowbar is because it's extremely cool and badass, rather than because it makes any kind of profound political statement.
Sign up for Flicks updates
Outside of the blood and guts, the chemistry between Gillan and Headey is excellent, and Headey in particular seems like she's having a lot of fun. The supporting performances from legends Carla Gugino, Michelle Yeoh, and Angela Bassett are likewise a joy to watch, despite having pretty flat material and characters with a preposterous premise. The three women run a library/armoury, with books punnily concealing weapons like something out of a particularly twee episode of Get Smart. The world of Gunpowder Milkshake has a few of these surreal flourishes, and they're fun, but they certainly don't add up to anything more substantial than interesting places to stage a shoot-out.
All up, if you're the kind of person who wants to see a man get his head pulverised by a massive ceramic tooth, then you're probably going to have a good time in Gunpowder Milkshake. It's stylish, brutal and fast-paced, just… don't expect too much more than that.