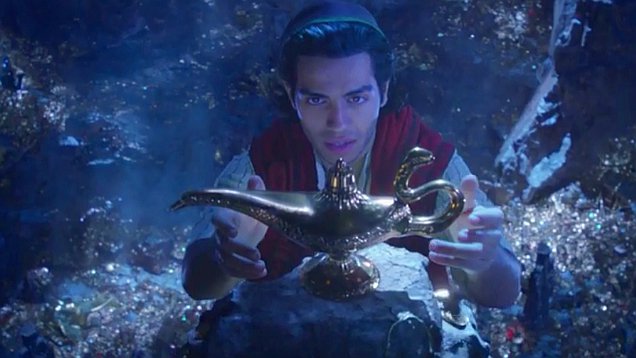 It's a safe bet that Disney's upcoming live-action version of Aladdin, from director Guy Ritchie, will be one of the biggest films of next year.
This week the studio caused quite a stir online by releasing the first glimpses of the film in its brand-new teaser trailer.
The trailer certainly doesn't give much away.
It opens with a beautiful long shot of a sun-kissed desert then slowly moves inside the Cave of Wonders. The final image shows Aladdin (played by Mena Massoud) reaching towards the famous lamp.
No vision of the genie yet. Disney will probably reveal the genie's appearance in the proper theatrical trailer. Those cheeky devils are keeping us waiting and guessing.
There isn't a lot known about the plot either, though it is expected to closely follow the story of the original movie.
Aladdin is just one of many live-action films being remade by Disney. Others include The Lion King, Lilo and Stitch, Dumbo, The Little Mermaid, Lady and the Tramp and Mulan.