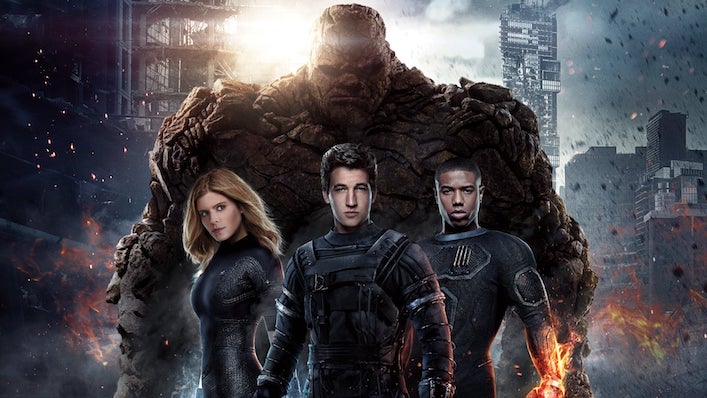 Fantastic Four director Josh Trank pens two-star review of his forgotten film

---
Remember the 2015 Fantastic Four reboot, starring Miles Teller and Kate Mara? No? Fair enough. The film had a lot going for it in theory, including director Josh Trank, who had already proven his skill at superhero drama in the decent found-footage flick Chronicle.
But between the grimdark tone of the film and its patchwork quality (Mara's character's hair is clearly a wig in many scenes, due to constant reshoots), Trank's sophomore directorial effort was scorched by critics.
Now, four years have passed, and superhero movies still conquer the world. In an age where Marvel singlehandedly dominates the cinema landscape with a stable of films that are consistently entertaining, if homogenous, it might be time for a retrospective look back on the superhero movies that haven't been so beloved. And Trank did just that this week, posting a thoughtful two-star review of his own film on the movie review website Letterboxd.
Trank begins by admitting that he kind of wishes that his own movie did not show up on the criticism website, before saying that the movie is "ALRIGHT", and that he "was expecting it to be much worse than it was. I literally haven't seen it since like two weeks before it came out, and I was in a heavily f***king traumatized state of mind. Why? Eh, save that for another time."
Sign up for Flicks updates
From there, Trank tries to look on the bright side, praising his entire cast, including future Black Panther star Michael B. Jordan and Jamie Bell as a clunky CGI version of The Thing. "Did I make that movie [the cast] deserved to be in? To be honest? I can't tell."
At the time of the film's release, Trank seemed to blame executive meddling for the film's drab effect, calling out Fox for recutting his "fantastic version" of Fant4stic, as the film was erroneously marketed. The tweet has since been deleted, but it's clear Trank has still been thinking about his quashed version of the movie; "What I can tell is there are TWO different movies in one movie…I was 29 years old, making my 2nd film, in a situation more complicated than anything a 2nd time filmmaker should've walked into."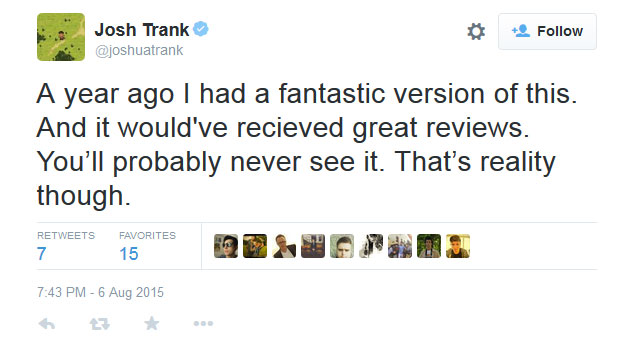 The director concludes his review by stating that despite the Fantastic Four's painful production and critical reception, he has no regrets, and that he hopes to "get a cameo" if Ant-Man director Peyton Reed is chosen to re-reboot the franchise.
Trank hasn't made another film since Fant4stic. Read the full review here.