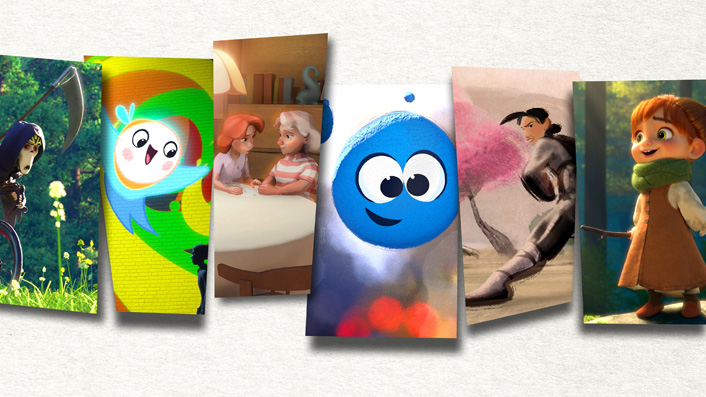 Short Circuit is the best new thing on Disney+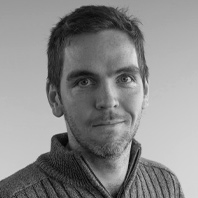 ---
It's been over two months since the launch of Disney+ and it's fair to say it isn't the "Netflix killer" many were hyping it up to be. A healthy contender, for sure, aided by a burly back-catalogue worthy of the subscription fee. However, its Originals line-up left a lot to be desired once its mega-star series The Mandalorian finished its first season.
Basic docu-series like One Day at Disney, The Imagineering Story, and Pixar in Real Life come off as self-promotional material and while undemanding shows like Encore!, Marvel's Hero Project and Jeff Goldblum's NatGeo programme have their place, they're not out to capture the imagination. The Disney+ Originals section looks so empty, they've listed three different versions of High School Musical: The Musical: The Series just to fill it out.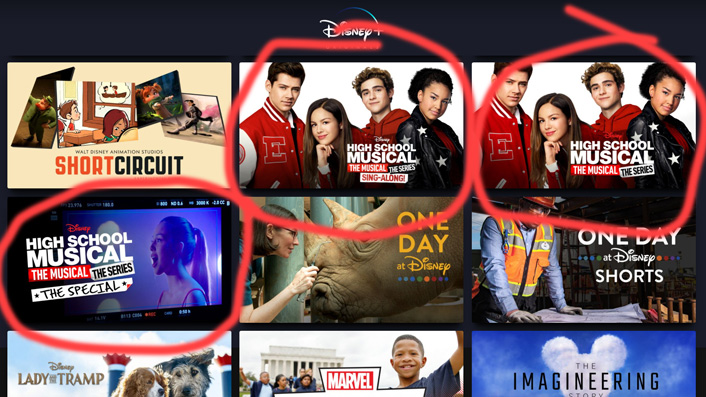 For better or worse, nobody's talking about Disney+ exclusive films either. Noelle came and went without a holly-jolly trace, I already wrote unapologetically about that pointless Lady and the Tramp remake, and poor Togo got dumped with barely any marketing behind it. At least we'll see Timmy Failure soon (7 February), an abundantly original family flick from Spotlight director Tom McCarthy—though this is probably the first time you've heard of it.
So calling Short Circuit the best new thing in the Disney+ Originals arsenal may not mean a whole lot. But make no mistake: this superb series is simply perfect for the platform.
Newbie filmmakers are given a shot at making an animated short film that takes risks and experiments with visual styles. There are 14 in total, each lasting only a few minutes with a very brief behind-the-scenes intro from the writer-director explaining their inspiration. You can blast through the entire collection in an hour.
There are some incredibly inventive pieces of storytelling on offer. A boy with a crush tries to hide his living thought bubble in 'Just a Thought'; tiny pools of water turn into portals in 'Puddles'; and 'Lightning in a Bottle' is quite literally about capturing lightning in a bottle.
Sign up for Flicks updates
Some of the funnier shorts earn their laughs by embracing their weirdness. 'Lucky Toupee' sees a broke bald man fighting a leprechaun for a shiny wig; a little girl's locks and a barber's moustache fight to the death in 'Hair-Jitsu'; and 'The Race' sees a klutzy Grim Reaper in a cycling pursuit for one man's soul. It's excitingly bizarre stuff.
These films evoke the giddy treat of seeing a surprise short in the cinema before a big Disney animated feature. Many of them got Oscars attention for their audacious visual styles, like 2011's Day & Night and 2012's Paperman.
Those treats have been on shaky grounds lately with Toy Story 4 not including a short during its cinema run and angry parents reigning fire and brimstone upon Olaf's Frozen Adventure.
Perhaps experimental animated shorts will find a better home on Disney+, which already houses Pixar's SparkShorts collection (this includes current Oscar nominee Kitbull). As a relatively low-risk platform compared to the cinema screen, it gives young filmmakers a chance to flex while promoting stories and animation that are a little more out of the ordinary.
And by straying further from the ordinary, Short Circuit reaches the extraordinary with its most visually jaw-dropping shorts. 'Jing Hua' combines traditional animation with Japanese calligraphy; 'Zenith' spins a galactic narrative using only stars; and the eye-watering whirlwind of street art and colour in 'Downtown' is worthy of goosebumps.
In one of the behind-the-scenes intros, a director directly references Walt Disney's Fantasia as an inspiration. This is no coincidence. The 1940 animated anthology was all about pushing the medium into new, exciting territory by visualising classic orchestral pieces. It was a hard sell though and it only proved harder in the new millennium with worthy follow-up Fantasia 2000 bombing dramatically.
Short Circuit may not be Fantasia by name, but it's Fantasia in spirit. Loaded with fresh voices and medium-pushing ideas that you wouldn't see in cinemas, the creative explosion of a series is perfect for Disney+. There's no demand to watch every short, the bite-sized length accommodates every attention span, and it doesn't cost the price of a movie ticket.
It's simply there, on a streaming service with millions of subscribers. All it has to do is find an audience.