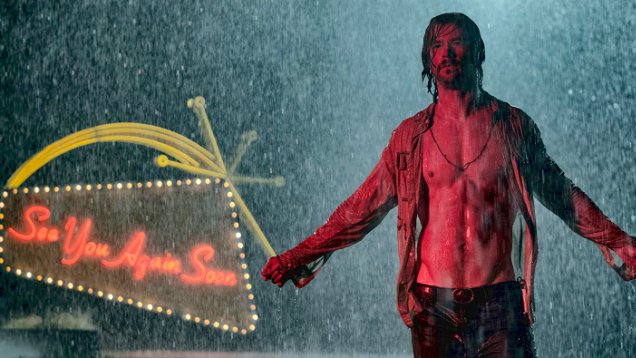 Is Bad Times at the El Royale the strangest Hollywood movie of the year?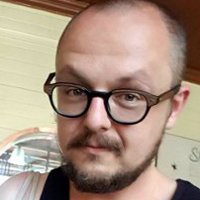 ---
It seemed to come out of nowhere, the basis of its marketing campaign relying on Chris Hemsworth's chest. Critic Luke Buckmaster explores the very odd Bad Times at the El Royale: an event movie in which very little happens.
Is it just me, or was there something unusual about the release of Bad Times at the El Royale? Or even something unusual about its very existence? This dialogue-laden and blood-spattered neo-noir – dripping style and bad attitude, courtesy of writer/director Drew Goddard's gallingly indulgent approach – seemed to come out of nowhere. Consider the following factors:
1) reviewer screenings of the film were held back until close to its release date, which often indicates the distributor has little faith in a positive critical response;
2) it's not the sort of movie Hollywood tends to make anymore; you can't sell it on special effects or spectacle and the budget was reportedly US$32 million – putting it in the bucket of the near-extinct mid-budget picture;
3) the marketing materials have a grindhouse twang: all dark neon and faux-retro bling, with a gratuitous focus on Chris Hemsworth's chest – as if cameras have been pulled there by magnetic force; and
4) it is single setting-ish (notwithstanding a considerable amount of flashbacks) plus slow and long, clocking in at a flabby 140 minute running time.
I found myself caught between thinking Bad Times at the El Royale was way too long and not long enough. The structure of Goddard's screenplay divides into chapters named after rooms, each segment focusing on the guest staying there, with long digressive chunks and flashbacks detailing their lives. This would have made a fine and highly marketable structure for a TV series; 'check into room six next week' etcetera.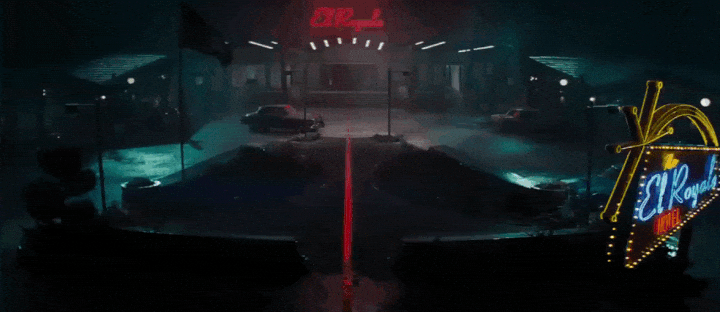 Goddard (who previously directed and co-wrote the 2012 horror The Cabin in the Woods) plays with the Poe-like conceit that buildings are embedded with secrets, recently rehashed with drab fancy in The House With a Clock In Its Walls. The Cluedo-esque narrative engineering of Bad Times at the El Royale links particular objects (a gun, a bag of money, a bottle of whiskey) to particular rooms (the diner, the guest rooms, a secret hallway) and particular characters.
These include a vacuum cleaner salesman (Jon Hamm), a priest (Jeff Bridges), a struggling soul singer (Cynthia Erivo), a cult leader  (Chris Hemsworth) and the concierge (Lewis Pullman). Without mistaking expressions of a character's occupation for characterisation itself, as screenwriters sometimes do, initial baseline vocational details (i.e. glib patter from the salesman) are used to delay deeper revelations. Ergo: not all these people are who they say they are.
Sign up for Flicks updates
In the spirit of Agatha Christie stories that relish titular locations and put them up in floodlights (i.e. Midnight on the Orient Express and Death in the Nile) the director embellishes a gorgeously designed central setting. In a fabulous touch, the state line dividing Nevada and California literally runs through the centre of the hotel, different types of carpet on either side of the line. Guests staying in California pay a buck extra.
There's much to like about Bad Times at the El Royale and much that rankles. The dialogue is voguish but far from Tarantino-esque (which appears to have been the goal). Story momentum frequently stalls. And, sorry Hemsworth swooners, but the Australian heartthrob's perpetually exposed chest derails his performance; despite a wink-winking aura around him, his presence requires dramatic oomph – which the music video sexiness undermines.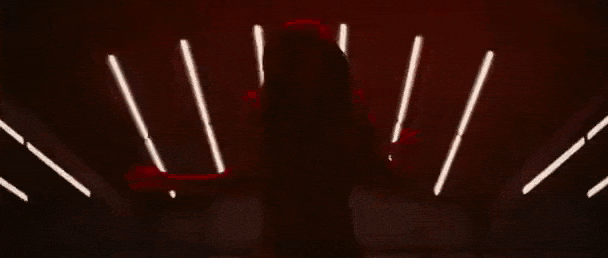 The film also reminds us that in certain circles context is everything. If this were a sensible period piece, Jeff Bridges' outstanding performance – dangerous, frail, wily, insecure, villainous, compassionate, headstrong, pathetic, and on we go – might have been Oscar-nominated, or at least pick up a few gongs come awards season. That ain't going to happen; the Dude abides but the industry will not.
Bad Times at the El Royale refuses to be put in a box, which I suppose is a virtue. It is a B picture with an A list cast. An event movie in which for long periods nothing happens. A film that crawls to sudden violence and is self-indulgent but full of homages. Loves heart-shaped beds as much as bullet-riddled bodies. Takes the piss then asks to be taken seriously.
It is at times irritating to watch, with Goddard's style becoming pulpy in a bad way – leaking out like the juice of a bruised mango. Yet one can't help but admire its temerity. Will the El Royale prove a memorable film or gussied up flash in the pan? One thing's for sure: it's a strange beast.