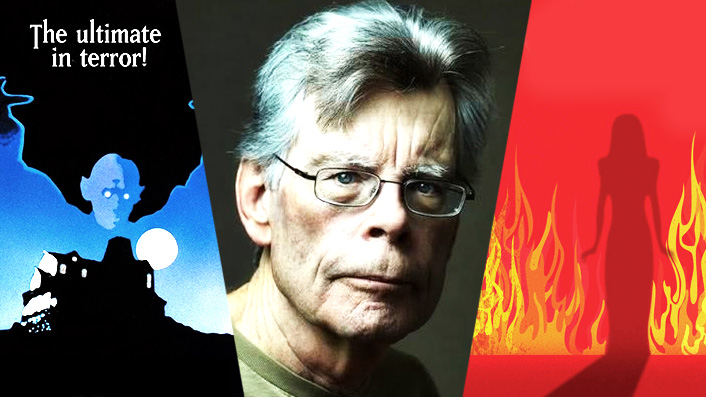 Every new Stephen King adaptation heading to the big and small screen

---
The prodigious output of legendary author Stephen King makes for a never-ending stream of adaptations of his novels and short stories. Sarah Ward lists every Stephen King production currently in the works.

From clown-fuelled blockbuster remakes to star-studded TV series – and including bloody prom tales and overly ambitious fantasy westerns, too – the last decade was filled with Stephen King-derived movies and shows. If you're a fan, there's more good news, with the 2020s set to continue in the same fashion.
The most recent is The Outsider, the 10 part HBO miniseries that delves into a strange murder mystery investigated by a detective played by Ben Mendelsohn. Add it to your must-watch list, then start looking forward to a bunch of fellow King adaptions – because others are coming.
Here is every new Stephen King adaptation we know about that's heading to the big and small screen.
Sign up for Flicks updates
Movies

Movie versions of The Long Walk directed by George A. Romero and Frank Darabont didn't come to fruition, but André Øvredal's adaptation looks set to. The Troll Hunter and Scary Stories to Tell in the Dark director will help conjure up King's vision of a dystopian America, where a dictator rules the country – and where 100 teenage boys are forced to compete in an annual walking contest.
Another text that George A. Romero was once slated to adapt, From a Buick 8 is based on the second of King's novels about a supernatural car. Actor Thomas Jane – who has starred in King adaptations Dreamcatcher, The Mist and 1922 – has set up a new production company to produce the project.
Yes, George A. Romero reportedly tried to adapt this 1999 novel, too. Even after his death, his production company is behind the project, which follows a 9-year-old girl who gets lost on the Appalachian Trail for nine days.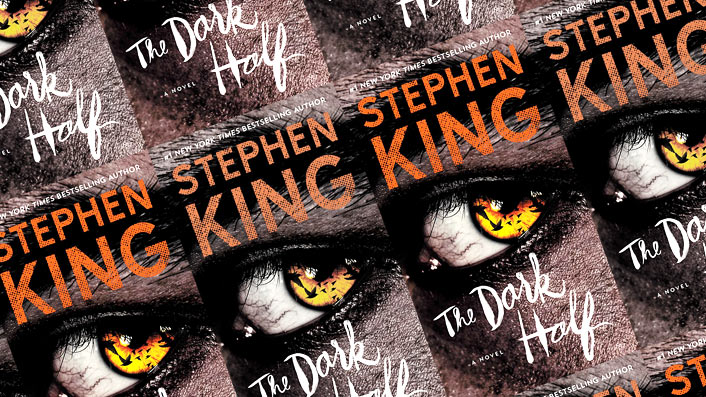 George A. Romero did actually make a movie based on King's The Dark Half, and now Alex Ross Perry (Queen of Earth, Her Smell) is following in his footsteps. The plot: a struggling literary author pens hugely popular crime novels under a pseudonym and, when his pen name is revealed, decides to give his alter ego a mock burial – only for the other people involved to start turning up dead.
Before Alex Ross Perry's involvement in The Dark Half was announced, he was also named as the writer and director of a feature adaptation of King's short story Rest Stop. As the title suggests, the award-winning tale follows an encounter at a highway rest stop – and, yes, an author with a pen name ranks among its characters.
First announced back in 2016, this adaptation was set to star James Franco. Whether it's still going ahead is yet to be seen. But, if it does, it'll focus on a mechanic's battle with a mob boss in a small-town fireworks competition.
Blumhouse is behind this movie remake – and the company has a considerable track history reworking existing horror films (see: Halloween and Black Christmas). The 1984 original starred a very young Drew Barrymore as a girl with pyro-kinetic abilities, while this one will be directed by Keith Thomas (The Vigil).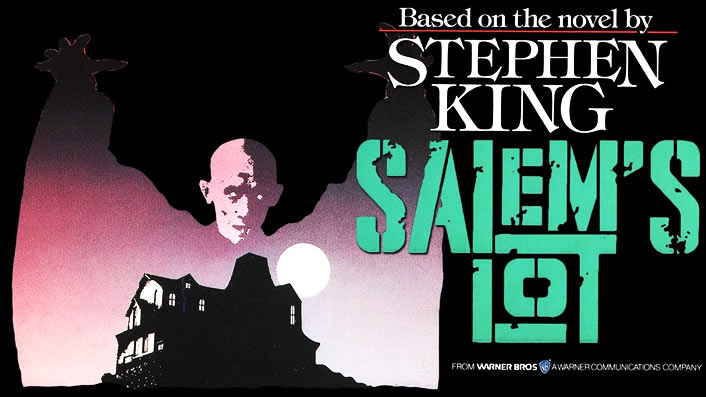 After adapting IT for the cinema with enormous success, screenwriter Gary Dauberman has been charged with penning a movie version of King's vampire tale Salem's Lot. It'll be the third time the book has been brought to screens, after two TV miniseries in 1979 and 2004. James Wan is producing.
More than three decades since this alien-focused book was adapted for TV as a Jimmy Smits-starring mini-series, The Tommyknockers is headed to the big screen. Universal picked up the rights back in 2018, with James Wan attached as a producer. Jeremy Slater, writer of 2015's Fantastic Four and one of the guiding forces behind The Umbrella Academy, has been named as the remake's writer.
First published in 1972 in Cavalier magazine, this King short story follows a primary school teacher who notices strange traits and behaviour in her pupils. A film adaptation was announced in 2017, with writer/director Sean Carter attached.
Another King story about a killer car, another big-screen adaptation. First published in 2011, this one takes place at a rest stop at the eponymous spot, where teens start being terrorised by a station wagon. Alistair Legrand (Clinical) is set to direct.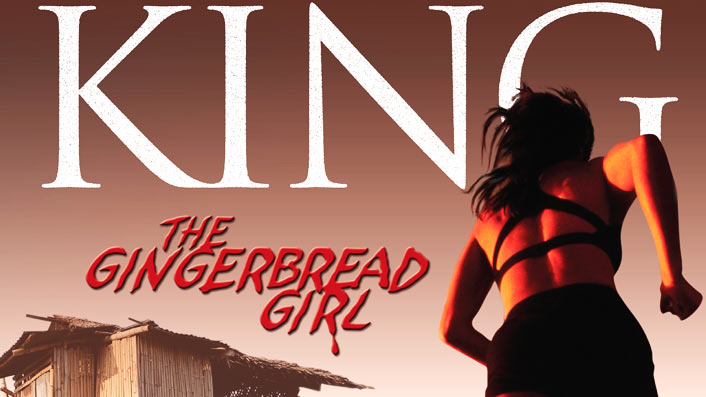 After directing fellow King projects Storm of the Century, Kingdom Hospital and Rose Red, filmmaker Craig Baxley is helming The Gingerbread Girl, as based on the author's short story. Plenty of familiar elements pop up in the narrative, including a bereaved woman, New England and a daily running regime – which is how the tale's protagonist starts becoming suspicious of a man named Pickering.
After the success of A Quiet Place, screenwriters Scott Beck and Bryan Woods were enlisted to pen a movie adaptation of King's The Boogeyman. It'll be the first feature based on short story, which has been made into several previous shorts. The premise: in a psychiatrist's office, a man describes the murders of his three young children, who all died after exclaiming "boogeyman."
Before he started working on the latest TV version of The Stand, Josh Boone (The Fault In Our Stars, The New Mutants) was named as the writer of The Talisman. It focuses on a boy trying to save his mother by entering a parallel world in search of the titular object.
IT director Andy Muschietti is producing this King adaptation, which the author wrote under the pseudonym Richard Bachman. The film will hone in on a man infuriated to the point of losing his mind – all thanks to the construction of a major highway, which costs him both his job and his home.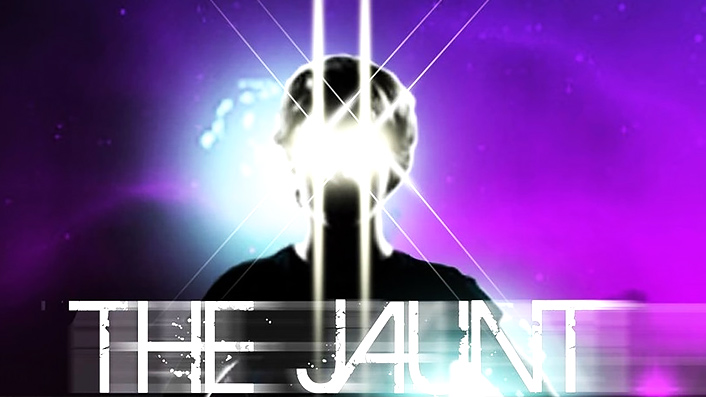 Andy Muschietti is also attached to The Jaunt, although his involvement pre-dates IT, with the filmmaker first helping to develop it into a film in 2015. The title refers to teleportation, which is known as 'jaunting' in the story. Set in the 24th century, it was initially published in The Twilight Zone Magazine in 1981.
When 2001's Hearts in Atlantis adapted King's collection of novellas and short stories of the same name, it didn't actually adapt the coming-of-age tale that gave it its moniker. Announced in 2016, a second film called Hearts in Atlantis is slated to do just that under the guidance of writer/director Johannes Roberts (47 Metres Down and its sequel).
Back in 2014, this e-story was optioned for an adaptation, although it clearly hasn't eventuated as yet. King's tale was only released in France and Germany, and charts a boy's involvement in the deaths of people he loves. At the time, documentary filmmaker Laurent Bouzereau was attached to direct.
Another old project, Cujo: Canine Unit Joint Operations has been mooted since 2015. If it comes to fruition, it'll be the second film adaptation of King's book about a rabies-infested St Bernard and the havoc it wreaks on a small town.
TV shows

Already adapted as a TV miniseries back in 1994, The Stand is returning to the small screen sometime in 2020 for US streaming platform CBS All Access. Taking on the apocalyptic tale is Josh Boone, who has also been named as the writer of King adaptation The Talisman.  James Marsden, Amber Heard, Odessa Young, Alexander Skarsgard, Greg Kinnear, Heather Graham, Nat Wolff, Whoopi Goldberg and Marilyn Manson are among the actors battling the aftermath of an influenza pandemic.
Following a widow (Julianne Moore) grieving the death of her husband (Clive Owen), a successful novelist, Lisey's Story adapts King's 2006 novel of the same name. With Dane DeHaan and Joan Allen also among the cast, the eight-hour series will clearly boast plenty of talent when it arrives on Apple TV+ likely sometime this year. That extends behind the lens, with Chilean filmmaker Pablo Larrain (Jackie) directing the series.
Sleeping Beauties similarly delves into the effects of a plague – of a sleeping sickness called Aurora. Named after the Disney princess, it leaves women in a small Appalachian town in a deep slumber. King penned the 2017 book with his son Owen, who is also writing the pilot script for US network AMC.
Not to be confused with Salem's Lot — although they're both set in the same town – Jerusalem's Lot is based on a King short story set in the 1850s. In a TV adaptation, Adrien Brody will play Captain Charles Boone, who moves his children to Maine after the death of his wife. In the process, he's forced to confront his family's past in this gothic horror tale.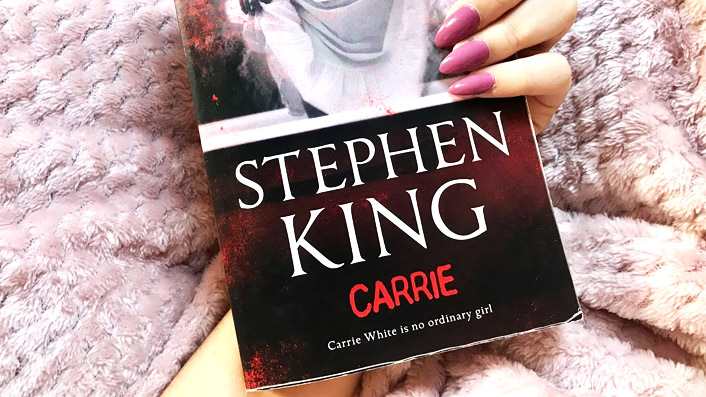 Carrie has already splashed buckets of blood across two big-screen adaptations, a sequel to the original film and a 2002 TV movie – and now a limited television series is in the works. This one will reportedly reimagine the story for US TV network FX.
While Amazon's planned episodic version of The Dark Tower isn't going ahead, Hulu is bringing another King fantasy novel to the screen. That'd be YA title The Eyes of the Dragon, which is set in a medieval kingdom and follows a sorcerer trying to control the heirs to the throne. Seth Grahame-Smith (Abraham Lincoln: Vampire Hunter, Pride and Prejudice and Zombies) is writing the first episode and overseeing the series.
After collaborating on King adaptation Mr Mercedes, producer David E. Kelley and director Jack Bender are reteaming on a TV version of 2019 sci-fi/horror book The Institute. At the story's centre sits 12-year-old Luke Ellis, whose parents are murdered. Kidnapped by the assailants, he awakens in a room identical to his own in a facility in the woods called The Institute – which also houses other children with special abilities.
Set in 1973 in an amusement park, Joyland follows a 21-year-old student working at the carnival for the summer – and being forced to grapple with the legacy of a murder. It's in the works at Disney-owned US network Freeform.