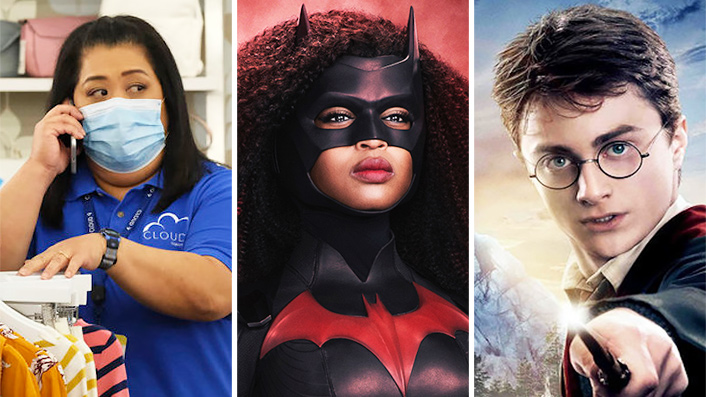 Best new movies and TV series on Binge: January 2021

---
Each month, a mother load of new movies and TV shows are added to BINGE's library. Critic Travis Johnson picks the best titles worth watching this month. For the full list of everything arriving on the platform, scroll down.
Top picks: TV

Slotting in alongside the likes of Parks and Recreation, The Good Place, and Brooklyn Nine Nine in the small but increasingly popular feelgood workplace comedy subgenre, Superstore follows the travails of the employees at a sprawling Costco-like retail outlet as they deal with life on the lowest rung of the economic ladder. America Ferrera (Jane the Virgin) leads a mixed bag ensemble of oddballs and eccentrics in a winning sitcom that will ease the aches out of your bones at the end of your workday.
Following the shock departure of original star Ruby Rose, newcomer Javicia Leslie takes up the mantle of Batwoman, fighting to protect Gotham City after the disappearance of Batman. How? Why? And to what effect? Details are sketchy right now, but fans of gloomy, urban superhero action will find their fix here.
Top Picks: Movies
Jaws (January 1)
Police chief Martin Brody (Roy Scheider) teams up with oceanographer Matt Hooper (Richard Dreyfuss) and grizzled fisherman Quint (Robert Shaw) to hunt down the monster shark terrorizing their seaside town in the first summer blockbuster. Jaws made director Steven Spielberg's reputation, kept generations out of the water, and is still one of the greatest and most straight-up enjoyable films of all time. All three sequels are laso dropping, so make it a marathon and then hit the beach.
Robert Redford's former radical leads a team of oddball security experts, including River Phoenix, Dan Ackroyd, Sidney Poitier and David Strathairn, who fond themselves on the run when they're framed for an assassination. Could it have anything to do with Redford's long lost buddy, Ben Kingsley? Probably – it's that sort of movie. Smart, funny, and charming, this high-tech caper is a bona fide cult classic that deserves a much bigger audience, so here's your chance.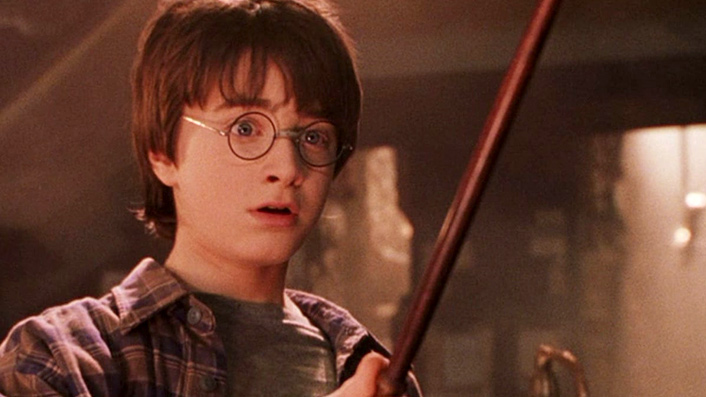 Harry Potter Collection (January 21)
Every single Harry Potter film comes to Binge, charting the boy wizard's formative years from abused orphan to Triwizard Tournament champion to revolutionary leader in the struggle against the evil Lord Voldemort (Ralph Fiennes) and the Death Eaters. Featuring an all star cast, including Daniel Radcliffe, Emma Watson, Richard Harris, Robbie Coltraine, Alan Rickman, Maggie Smith, and pretty much every major British thesp of the era, this remains the preeminent modern children's fantasy franchise.
---
All titles arriving on BINGE in January
January 1
Gossip Girl Seasons 1-6
Emmerdale
Coronation Street
Jaws 1-4
January 2
Meet Joe Black
Molly's Game
January 3
The Real Housewives Of Cheshire
It's Complicated
January 4
South Park Seasons 13-22
Superstore Season 6
Teen Mom 2 Season 10, Episodes 1-13
The Real Housewives of Atlanta Season 13
Forged In The Fire: Beat The Judges Season 1
Eastenders
January 5
The First 48 Season 22 Episodes 28-33
Paul Hollywood's City Bakes Season 2
Below Deck
January 6
Buying & Selling Season 2
Don't Be Tardy Season 8, Episodes 11 & 12
The Real Housewives Of Dallas Season 5
Next Season 1 Finale
January 7
The Real Housewives Of Orange Country Season 15
Leave It To Bryan Seasons 2 & 3
Celeb Ex In The City Season 1
CSI: Miami Seasons 1-4
January 8
Southern Charm Season 7
Strange Bedfellows
Doom
Sneakers
Alpha & Omega
Little Fish
January 9
Battleship
Monty Python's Meaning Of Life
January 10
Nutty Professor II: The Klumps
October Sky
January 11
Will & Grace Seasons 1-18
The Graham Norton Show Season 28
Surviving Evil Season 2
Unusual Suspects Seasons 2 & 3
Tiger Part 1
January 12
Room 104 Seasons 104
Jersey Shore: Family Vacation Season 4
Coast Australia Season 4
Love It Or List It Vancouver Season 3
Paw Patrol Season 7
Bridezillas Season 13
January 13
Pawn Stars Season 20
Inside The Ambulance Season 3 & 4
Alabama Shake
Queen Of The World Season 1
January 14
Superfoods Season 3
Hope And Fear: How Pandemics Changed The World
January 15
How To Lose A Guy In 10 Days
Paper Planes
January 16
Real Time With Ball Mahar Season 19
Robin Hood 2010
Caddyshack
January 17
S.W.A.T Season 4
Step Up Revolution
Step Up 2: The Streets
January 18
Art Detectives Season 4
Magnum P.I. Season 3
January 19
Devils
Batwoman Season 2
All Rise Season 2
Storage Wars: Texas Season 5
Celebrity Game Face Season 1 Episodes 10-12
January 20
Life Below Zero Canada Season 1
Kevin's Grandest Designs Special Episode
Under The Grapefruit Tree: The CC Sabathia Story
The Family Who Vanished
The (Dead Mothers) Club
January 21
Island Medics Season 1
Harry Potter (Every Film)
Vatican And The Third Reich
America's Book Of Secrets: The Monuments
January 22
Legacies Season 3
Chicago P.D. Season 8
January 23
Striptease
12 Monkeys
January 24
Heaven's Gate: The Cult Of Cults
Alcatraz: Living Hell (27/01/2021)
January 25
Euphoria Special Episode Part 2
January 26
Biggest Railway In The World Season 1
January 27
Great British Menu Season 15
January 28
Very Scary People Season 2
Backyard Builds Season 1
Coroner Season 2
January 29
Made Of Honour
Sicario
January 30
Great Expectations 2012
Shrek The Third
January 31
Smokin' Aces
---
See also
* Best new movies and TV series on Netflix
* Best new movies and TV series on Stan
* Best new movies and TV series on Prime Video
* All new streaming movies & series