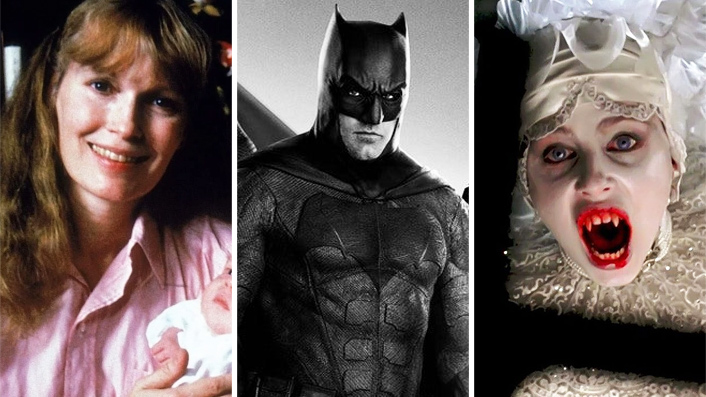 Best new movies and TV series on Binge: February 2021

---
Each month, lots of new films and TV shows are added to BINGE's's library. Critic Travis Johnson surveys each month's selections and picks for titles most worth watching. For the full list of everything arriving on the platform, scroll down.
Top picks: TV

Former Reservoir Dog Tim Roth plays British cop Jim Worth, who has left behind a career undercover to become the sheriff of a tiny hamlet in the Canadian Rockies. But when his past comes a-calling and he faces new local threats, he calls upon his undercover alter ego—the hard-drinkin', skull-crushin' Jack Devlin, to right wrongs and break bones.
This cult Canadian/UK crime series has been bubbling along under the surface for a while, but now's a good time to hammer through the first couple of seasons in time for the third, which sees our antihero returning to Liverpool for more murky misadventures.
Us (February 23)
No, not the racially-charged modern horror classic, but the British divorce dramedy. Tom Hollander and Saskia Reeves star as a married couple whose once-in-a-lifetime European holiday goes off the rails when she reveals that, now their son (Tom Taylor) has grown up and headed for uni, she wants out of their marriage.
Based on the novel by David Nicholls, the series flashes back to the couple's initial relationship, giving us a bittersweet and poignant four-parter about falling in love and drifting apart.
How did it take this long? After Arrow, The Flash, Supergirl, Batwoman, Stargirl and more, the Greg Berlanti-run Arrowverse finally gives us a series about the world's greatest superhero (Tyler Hoechlin) and love of his life (Elizabeth Tulloch). Only now they have two kids, bringing a new parental angle to the never-ending battle for truth, justice and the American way. As we've already seen in Supergirl and related shows, Hoechlin is straight-up born to play the Big Blue Boy Scout, so this is appointment television for cape fans.
Top Picks: Movies

The Godfather Trilogy (February 5)
Francis Ford Coppola's career and genre-defining masterpiece comes to BINGE. Settle in for a sumptuous morality tale that follows the life of Michael Corleone (Al Pacino), reluctant mafioso, as he struggles with the mantle bequeathed to him by his legendary crimelord father, Don Vito (Marlon Brando). Spanning generations and continents, this is one of the pinnacle achievements of American cinema—yes, even the much-maligned third instalment.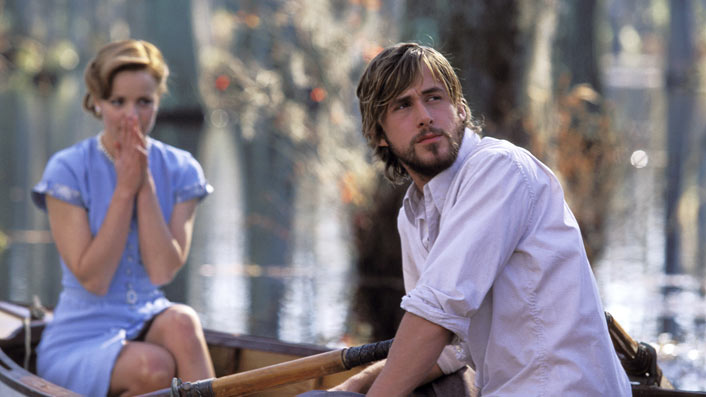 Is it the finest romantic drama of the last 20 years? Probably? Did it inspire a horde of imitators, many also based on books by Nicholas Sparks? Regrettably. Is it still worth your time? Absolutely.
In a nursing home, an old man (James Garner) tells a fellow patient (Gena Rowlands) the tory of the star-crossed love between a poor mill worker (Ryan Gosling) and a young heiress (Rachel McAdams). The final reveal may be predictable, but that doesn't stop it from packing an emotional wallop like a freight train. Bring tissues.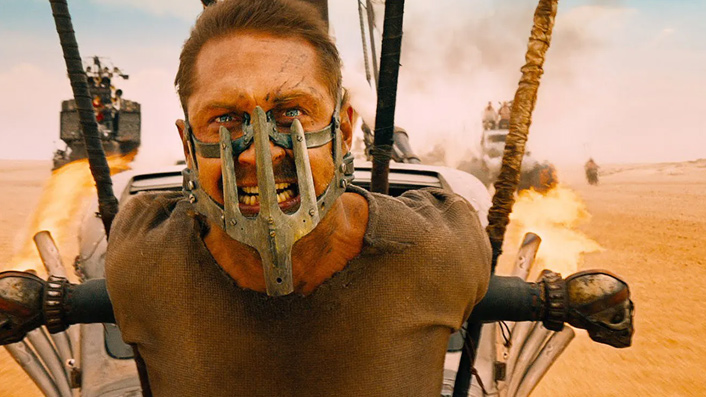 Easily one of the greatest action movies of all time, this fourth film in the post-apocalyptic franchise sees our man Max (Tom Hardy) getting caught up in wasteland warrior Furiosa's (Charlize Theron) desperate plan to rescue a bunch of sex salves from evil old bastard Immortan Joe (the late and much-missed Hugh Keays-Byrne). Absolute chaos ensues, with some of the best stunt work ever committed to the screen.
Never seen it? You're about to have your mind blown. Seen it already? Watch it again.
---
All titles arriving on BINGE in February
February 1
Industry
S.W.A.T. season 4
Killer season 1
Modern family season 10
Total Bellas season 6
February 3
Fake Famous
February 4
Tin Star season 3
February 5
Summer House season 5
The Godfather
The Godfather Part 2
The Godfather Part 3
Early Man
Jack Reacher
American Hustle
Annie (2014)
February 6
August Osage County
What's Eating Gilbert Grape
Day of the Dead
February 7
Bride and Prejudice
The Post
February 8
Our Girl season 1
February 9
Jo Frost on Killer Kids
February 10
Impossible Builds season 1
February 11
Homelands season 8
February 12
The Matrix
The Matrix Reloaded
The Matrix Revolutions
Justice League: Gotham City Breakout
John Wick
The Iron Lady
The Noteboook
February 13
Dark Waters
Leap Year
February 14
The Hurricane
White Squall
February 15
Our Girl season 2
February 16
The Directors season 5
February 17
Indian Dream Hotel season 3
10k Holiday Home season 1
February 19
Mad Max: Fury Raod
Shooter
February 20
Zoo
February 21
Lady and the Dale
Sorry We Missed You
February 22
Us
Our Girl season 3
February 23
My Feet Are Killing Me
February 24
Sister Wives season 9
February 25
Superman & Lois
February 26
The Imitation Game
February 27
From Paris with Love
February 28
Judy
King of Staten Island
---
See also
* Best new movies and TV series on Netflix Austalia
* Best new movies and TV series on Amazon Prime
* Best new movies and TV series on Disney+
* All new streaming movies & series