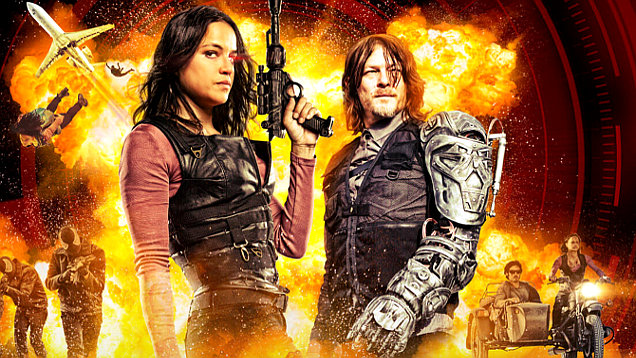 By Luke Buckmaster

05 Dec
The latest action film from director Robert Rodriguez will not be coming to a cinema near you.
Read an excerpt from Murphy's memoir A Life on Film.

The controversial French artist's latest work is the insane psychedelic dance movie Climax

By Luke Buckmaster

22 Nov

It's time to revisit John Carpenter's prophecy of a world clogged by signals and stimulus.

Do we really need another Robin Hood movie? That question was on the mind of director Otto Bathurst, as Sarah Ward discovers in her…

This could actually work.

Helen Barlow speaks with Eddie Redmayne, Jude Law, Ezra Miller and more.

Queen music has been used in great scenes in many films, from Wayne's World to Highlander to Shaun of the Dead,

By Alexandra Heller-Nicholas

05 Nov

The new Suspiria is less a remake of the original than a love letter to it.

By Luke Buckmaster

05 Nov

The western was baked into the very foundation of the moving image.

By Alexandra Heller-Nicholas

24 Oct

We search the catacombs of cinema history to pick ten of the greatest horror anthologies ever made. 

"The sicko in me came out" Green tells Dominic Corry.
---